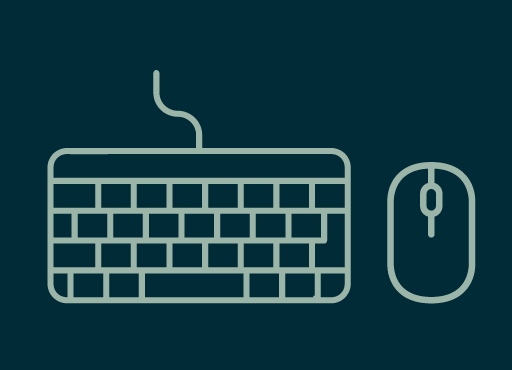 Morepork Design provides a full range of services, from website and email hosting, to web and graphic design. We can help you with your SEO, or with your campaigns on Google Ads (formerly Google Adwords). We can set up your social media profiles and link them to each other or to your new website. Scroll down for more information.
Morepork Design will take your site from concept to fnished product. We can build anything from a clean and simple business information page all the way up to a full e-commerce package with payment integration, order and stock management. Your possibilities are limited only by your imagination! Call us today to discuss your plans, we'd love to chat.
We provide competitive pricing for web and email hosting, with a focus on good server performance and unlimited storage. We can provide a dedicated, high speed server for your site, or we can host your website on our lower priced shared servers for good speeds and massive amounts of storage! 
We can also provide cloud storage options for backups, company data, and team collaboration. 
Here at Morepork Design we have lots of experience with graphic design – from logos to company branded stationery, we can do it all. For big re-branding projects, we collaborate with a specialist graphic designer with years of top level industry experience. We can clean up and modernise old logos, and convert your business branding into the right files for print, signwriting or online copy. Logo and branding tracing is a speciality, transforming old small or hand drawn logo files into a fully resizable vector image – enabling you to use your logo at any size.
Social Media is a resource that is growing at an amazing rate. The huge amount of online advertisement viewed by internet users is on social media sites like Facebook and Instagram. Regardless of your personal use of social media – even if you don't have Facebook at all – your business is missing out on potential customers if you don't have a good social media presence. Morepork Design can take care of the whole process for you, from the design stage, through to creating the business accounts and adding all your content. We can also manage your social media advertising campaigns for sites like Facebook and Instagram.
SEARCH ENGINE
OPTIMIZATION
Search Engine Optimization, or SEO, is a confusing and complicated area for a lot of people. Morepork Design builds all sites with good SEO in mind. We can help to improve the SEO on your website, and we can assist you in running SEO campaigns to improve your Google ranking. There are also lots of areas where businesses miss out on valuable search listing advantages, like a properly formatted Google business listing – which gives customers a nice overview of your business, opening hours and contact info right there on the Google search page. Get in touch to learn more!
We can get your business into the online advertising marketplace with a range of services, including advert and keyword analysis – helping you choose what to target with your ads. We can run ad campaigns for your business with full tracking of results – you'll be able to see what ads converted directly to clicks on your site, and you will be able to log in to the Google Analytics system to see how your ads are performing in real time. If you want to get your business out in front of more people, Google ad campaigns are for you!